Life Here Stories
---
There are 30 residents, about 80 staff and a wealth of family and friends coming through the door. Here we share what's it's like to live, work, visit and contribute to the Villa.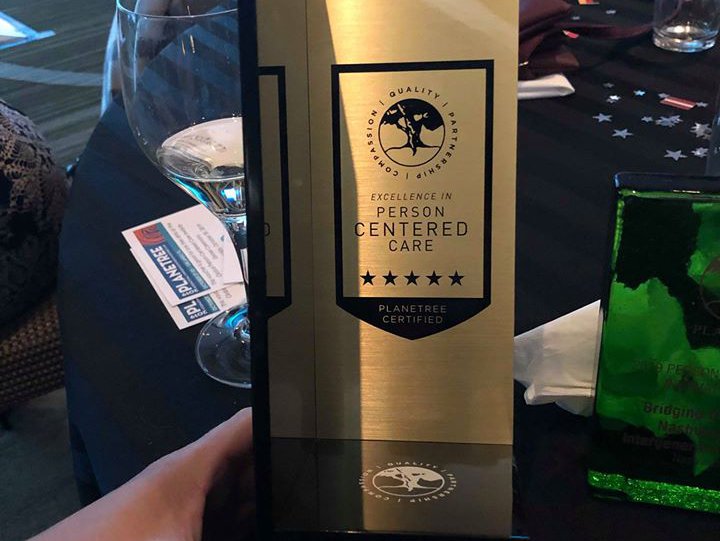 Planetree Gold Certification
Nashwaak Villa received Gold Certification for Excellence in Person-Centered Care by Planetree International in October 2019.
True Doors
We were the second nursing home in Canada to install True Doors, personalized decals that help residents feel at home in a warmer and friendlier environment.
Intergenerational Program
Since 2016, Nashwaak Villa has been operating a successful intergenerational program.
Bridging the Age Gap
Through the school year, we have regularly visiting junior volunteers who participate in activities with residents at Nashwaak Villa. We also host a summer camp for children that brings a great deal of excitement and joy to our community.
Celebrating 40 Years of Nashwaak Villa
To mark 40 years of excellence in providing care and quality of life to our community in Stanley, New Brunswick, we've embarked on a short fundraising and awareness campaign.